What is Digital Signage and How Does it Work?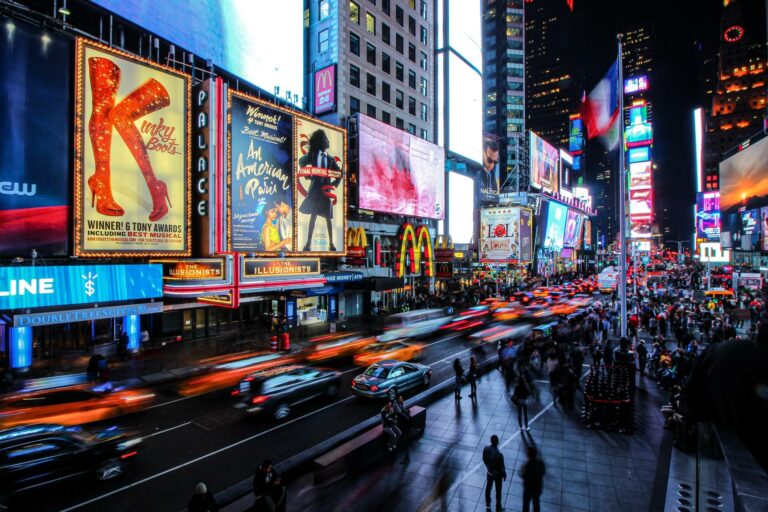 What is digital signage? You've more than likely seen some form of "digital signage" throughout your life, even if you don't exactly know what it means. In simple terms, it is any sort of digital screen that conveys information to inform, engage, and educate your audience.
What are the components of digital signage?
There are several required elements when it comes to adopting & implementing, the main components are:
1. Hardware: In order to successfully display digital signage content, you'll need typical internet and wiring access, as well as mounting materials to account for LCD, LED, or projection screens that'd display high-impact content to in-store customers/audiences.
2. Software: Digital signage relies on software solutions like Content Management systems (CMS) that can integrate with media players and connect to screens for full control.
3. Creative Content Library: Whether relying on the direct advertiser, third-party, or original in-home content – digital signs operations rely on wide ranges of content from interactive videos, aesthetic images, weather widgets, and more to use & display.
How is digital signage used?
1. Video Display Screens
The most common form of digital signage involves video screens displaying information and entertaining content through images, videos, text, widgets, and more. You'll ideally catch these types of video display screens in waiting areas, entrances of buildings, around product displays.
2. Interactive Digital Signs
Businesses can take their network one step further by engaging in-store customers & audiences to personally interact with screens displaying content near service counters, check-out lines, and wherever else is deemed suitable. Digital signage (SaaS) companies typically partner with touch screen solutions manufacturers to accomplish this.
3. Digital Menu Boards
Restaurants and fast-food services are leaning more towards using digital signs to power their menu boards because it eliminates manual labor and allows them to quickly make changes to their menus, all while displaying deals, promotions, and visuals of what's served.
What are the benefits of digital signage?
Improved Communication with Customers and Employees: People absorb visual content/information thousands of times better than in written form. Digital signage solutions can therefore improve communications with customers and employees by keeping them more informed, entertained, and engaged, especially with vital pieces of information.


Increased Revenue: Digital screens help increase revenues and boost sales by highlighting promotions and discounts/specials, as well as products and services. In addition, businesses can focus on increasing ad revenues via endemic advertising by partnering with third-party companies and playing their content on digital screens.


Reduced Perceived Wait Time: Digital signage is great for reducing perceived wait times in customers' eyes; screens placed across waiting areas can display entertaining content that's much more pleasing than dusty magazines and traditional advertising.


Easy Content Modifications and Revisions: Digital signage makes it affordable for businesses that regularly change their service offerings or update their menu items, to immediately update information – which cuts certain traditional operating costs!


Impressive Modern Appearance: Businesses must continually adapt to the current technological revolution by exposing themselves to software/tech solutions that wow their customers, all while sustaining usual business operations. With it, businesses show that they're providing the best technological tools to serve customers.
What businesses or industries can use digital signage?
Any business – no matter its size – can benefit from using this technology on their TV screens, but the main industries where we most commonly see solutions being used include:
Retail
Banking/Financial Services
Corporate Communications
Education
Fitness Centers
Food Services
Government
Healthcare
Hospitality
Written by Alex Boghossian