Use the power of in-store digital signage to boost sales of products and services, build brand loyalty, and enhance the shopping experience
In-store digital signage solutions increase sales, boost revenues, and engage customers in a more high-impact and immersive manner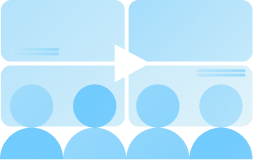 In-store digital signage boosts foot traffic
Make your storefront more attractive and bring people in the door with engaging content on your video screens.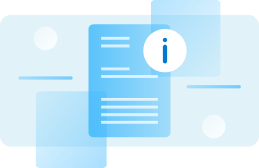 Increase product revenue with adjacent video
Video signage promoting features and benefits, placed near products boosts product trials.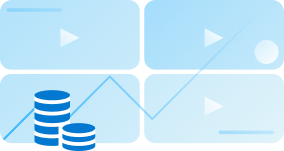 Build loyalty while shoppers fill up their carts
Delivering relevant brand messaging, special offers and valuable product information is what digital signage for retail is all about.
Deliver better in-store experiences with digital signage
Digital signage within the retail industry is known to increase sales and boost revenues while engaging in-store customers — all from a single digital signage software platform.
It immediately becomes much easier to catch the attention of nearby shoppers and people when a retail business transitions from traditional forms of advertising to showcasing engaging, timely, and interactive  digital signage content for retail.
Automating certain business processes through store signage also free up staff time, while empowering customers to engage themselves and go through a more personalized shopping experience.
Wovenmedia's content management system (CMS) WovenManager can help any retail business manage all their screens from everywhere and on any device with an internet connection.