Using Projectors for Digital Signage: A Bright Future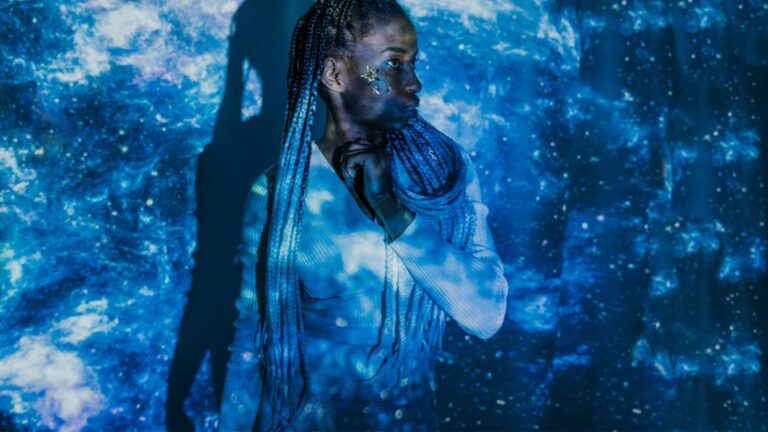 Today's customers have high expectations when shopping at brick-and-mortar retail stores. But they still want the human element. When it comes to what they expect from in-store experiences, customers wish for convenience, fun, and a meaningful connection. A connection with the store, its products, and services. With emerging technologies like digital signage, you can offer this human element while meeting shoppers' demands for a seamless retail experience. The use of projectors is one way to bring your retail experience to the future. Projected digital signage is out-of-the-box thinking, integrating space in your store, such as walls and floors, into part of your marketing. With the right combination of technology and creative content, the possibilities in retail are endless.
There are many ways you can integrate projected digital signage into your retail experience, enhancing customer experience and increasing sales.
Once you have your projector set up, you need a good content management system. A CMS will allow you to create, manage, and optimize your customers' digital experience. WovenManager is a CMS designed with digital signage in mind. It can manage many projections at once, easily changing them throughout the day at the touch of a button and help in organizing campaigns. You can trial WovenManager, as well as our other services for free.
What is projected digital signage?
Projected digital signage uses ceiling and wall-mounted projectors to show crisp clean images on surfaces such as outside walls, floors, glass, or floating panels. But these images are not what you remember from projectors in school. Using laser projectors offers an exceptional image in a variety of places and at all times of the day.
How can you use projectors and digital signage?
Projected digital signage has so many use cases for both indoors and outdoors. Outdoor projected digital signage is an exciting way to change up your storefront or catch the eye of your passing audience.
1. Digital signage solutions for
many environments
The same image can be projected onto different surfaces, including brick walls, rough concrete, buildings, and even surfaces of uneven texture. This makes it easy to project your message onto nearly any building or structure you want to advertise on.
2. Projected video that works day and night
With the right equipment, you can project an image onto a building whether it's day or night. You don't have to worry about putting up signs every night or taking them down during the day. You can also change the image without having to do any additional work.
3. Video projectors offer flexibility
Having the right equipment allows you to choose between indoor or outdoor projection advertising. All you need is a projector, the right content management system, and a surface to display your image on.
Indoor projected video for digital signage allows you to think outside the box. And outside the screen.
Use cases for indoor advertising include: 
Projected digital signage can blur the lines between real and digital. By digitally projecting your images onto physical products, you can create a unique shopping experience that will capture customers' attention. Projected digital signage is perfect for new products, promotional items, or special event displays.
Projected digital signage on glass is an innovative, eye-catching technique to present your brand and products. And thanks to the advance in technology, it no longer requires expensive equipment and complicated setup. The effect can be elegant. The technology doesn't serve simply as a backdrop for sales messaging. It's more of a living, breathing part of the store's decor. Customers are likely to notice and comment, creating word-of-mouth buzz for the retailer. In fact, some retailers are even changing window displays several times each day, drawing people in repeatedly to see what's new.
Many retailers are trying out different ways to display product information. For example, creating interactive kiosks where customers can learn more about products. But the most effective use of projected digital signage is to blur the lines between real and virtual experiences by displaying product information on a large screen that's completely out of view.
This allows you to create an immersive, engaging experience that's not possible with any other type of signage. It creates the illusion that you're really shopping in a store and gives you the opportunity to better engage with customers.
Wovenmedia solutions are a flexible and completely turnkey way to bring the power of video to your customers. From consultation to content creation, equipment delivery, installation, and ongoing monitoring and support. We deliver everything you need to successfully implement and manage your digital signage network. Get in touch with our team of experts today to learn more.
Written by Alexandra Wyllie