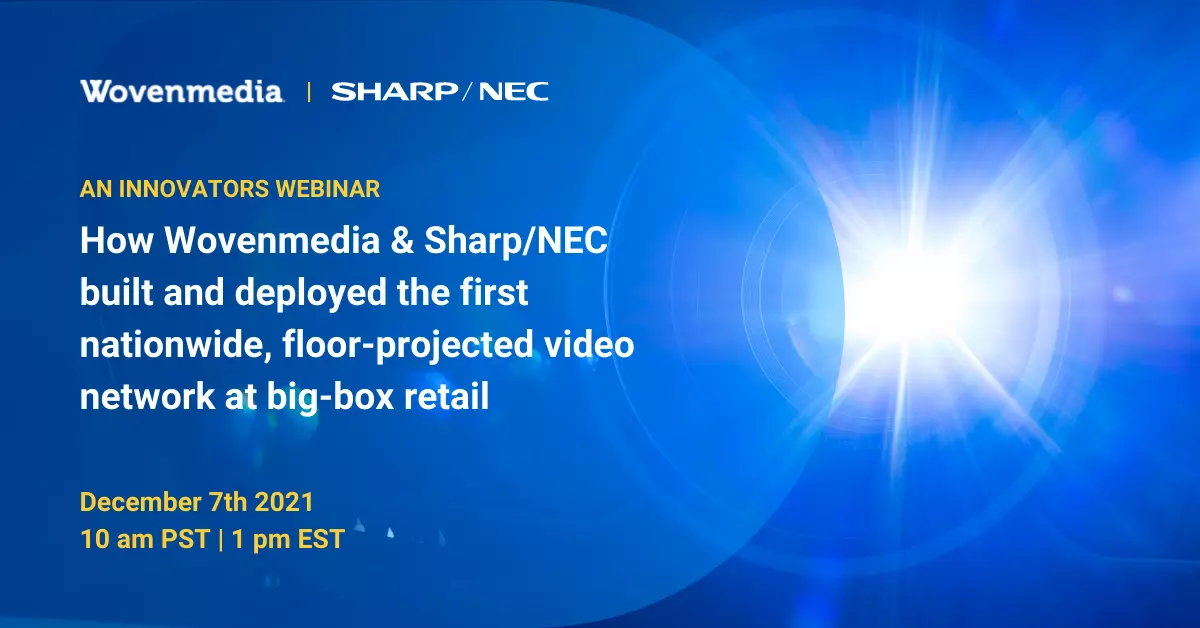 How Wovenmedia & Sharp/NEC revolutionized floor-projected video at big-box retail
Learn how strategically placed ceiling-mounted laser projectors controlled by an industry-leading Content Management System (CMS), have turned unused floor space into a dynamic, powerful, new promotional platform, with monetization opportunities for every big-box retailer.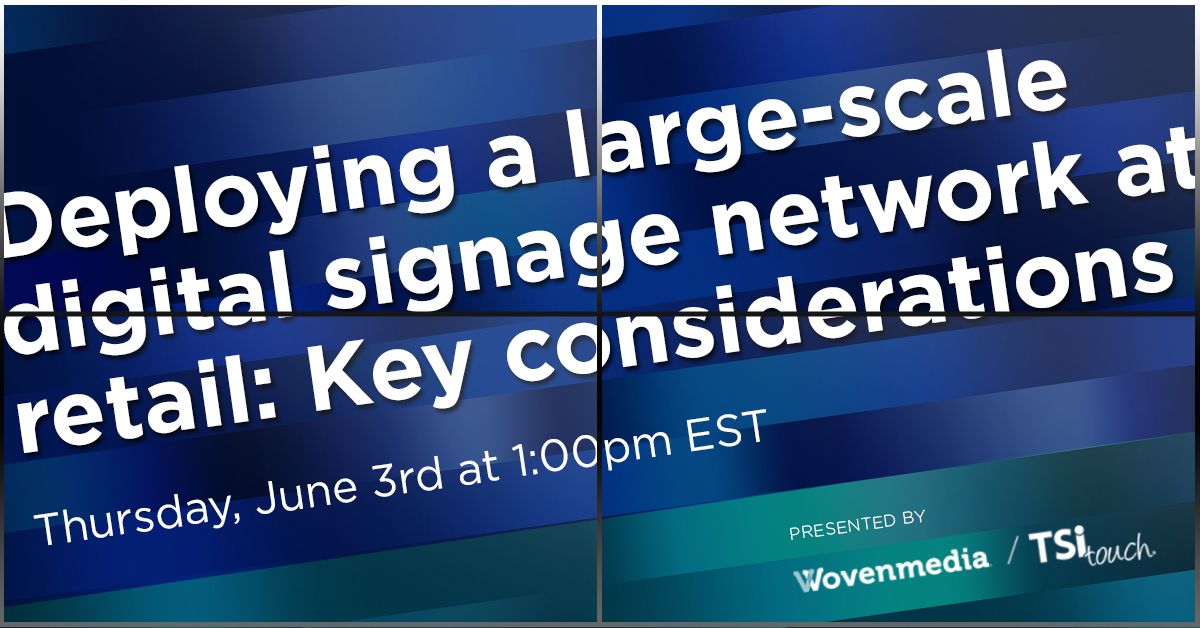 Deploying a large-scale digital signage network at retail: Key considerations
Learn how technology and managed service companies team with industry VARs to successfully light up thousands of screens on schedule and within budget in high-profile deployments.
Find out the key success criteria for chain-wide digital signage installations at leading US retailers like Sam's Club.
You've got questions about digital signage? We've got answers!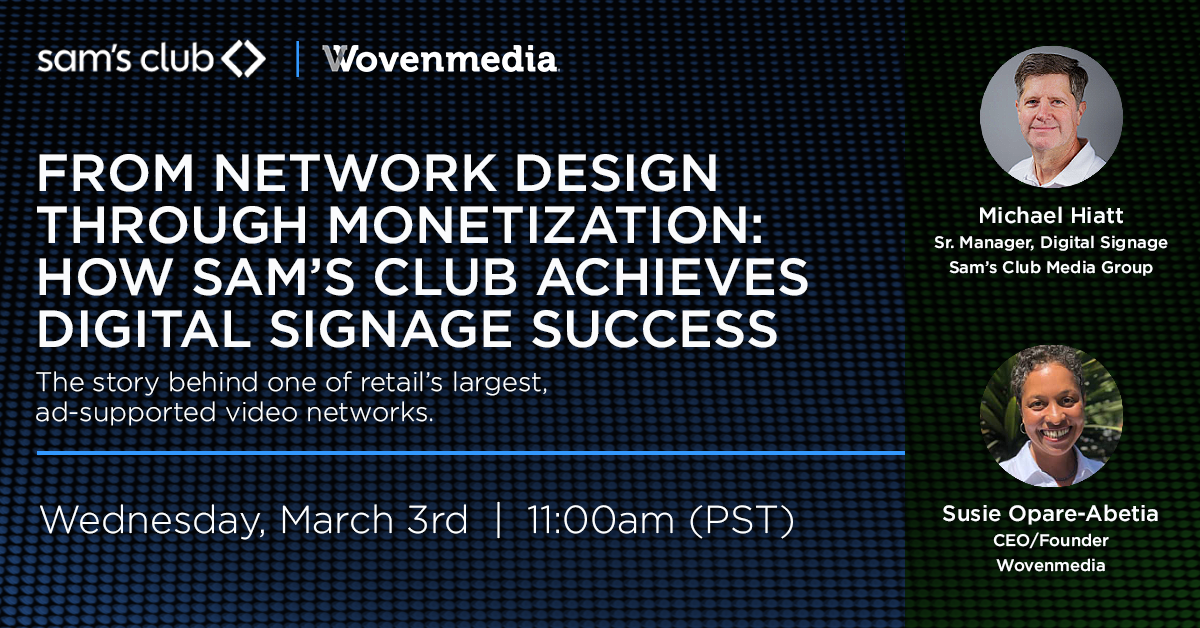 From network design through monetization: How Sam's Club Achieves Digital Signage Success
Get the inside story on how Sam's Club reaches 30 million viewers a month on over 20,000 digital signage screens in its 590+ clubs in North America. Find out how this warehouse chain designed, deployed, and monetized one of the largest out-of-home media networks at retail, and how their success can provide a blueprint for your digital signage network.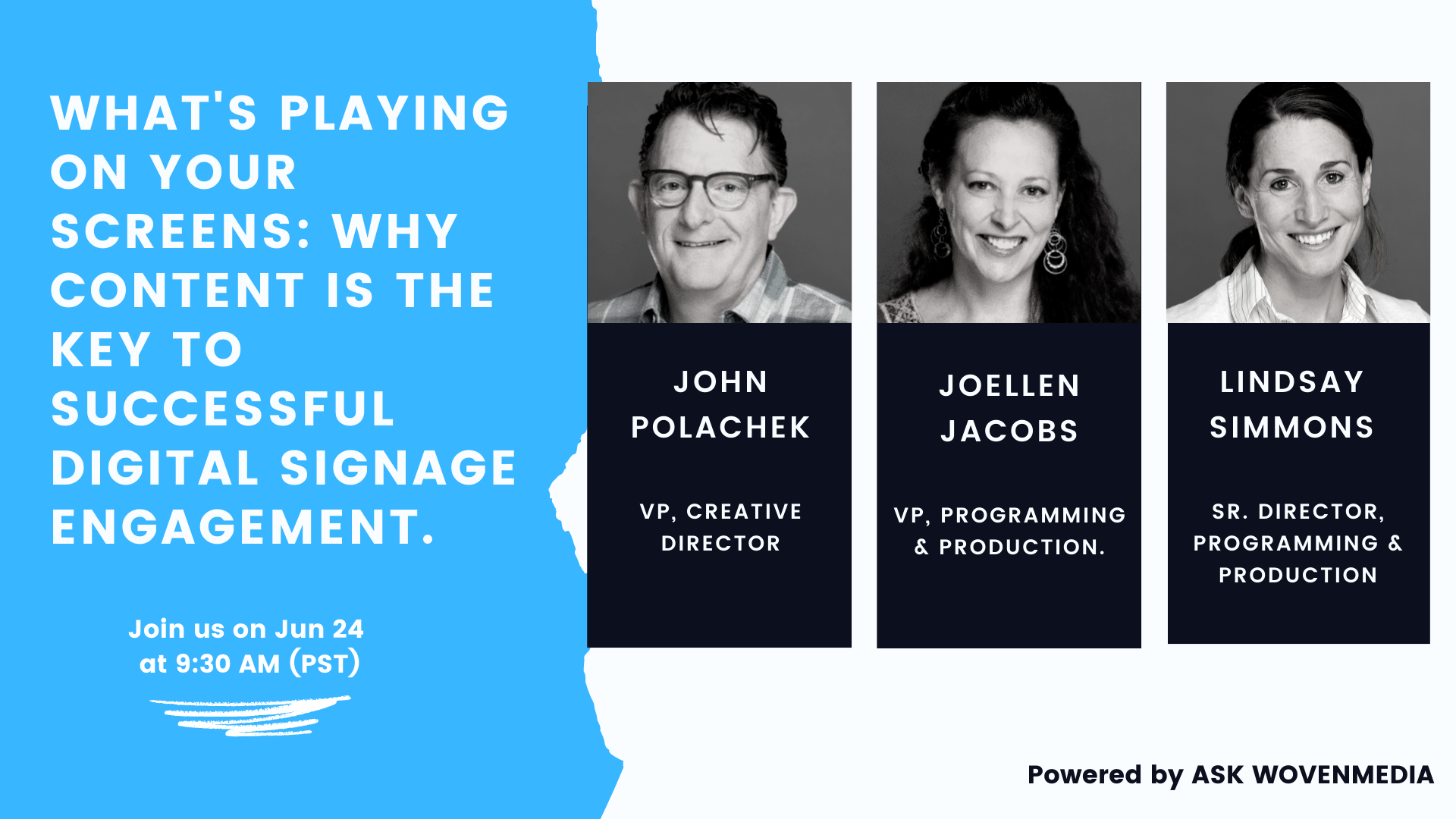 What's Playing on Your Screens: Why content is the key to successful digital signage engagement
We're taking a deeper look into Digital Signage Content Strategy. From your branded content to 3rd party content, when developing a content strategy you must align your business goals with content that engages your audience. Drive brand affinity with the power of a compelling digital signage content strategy.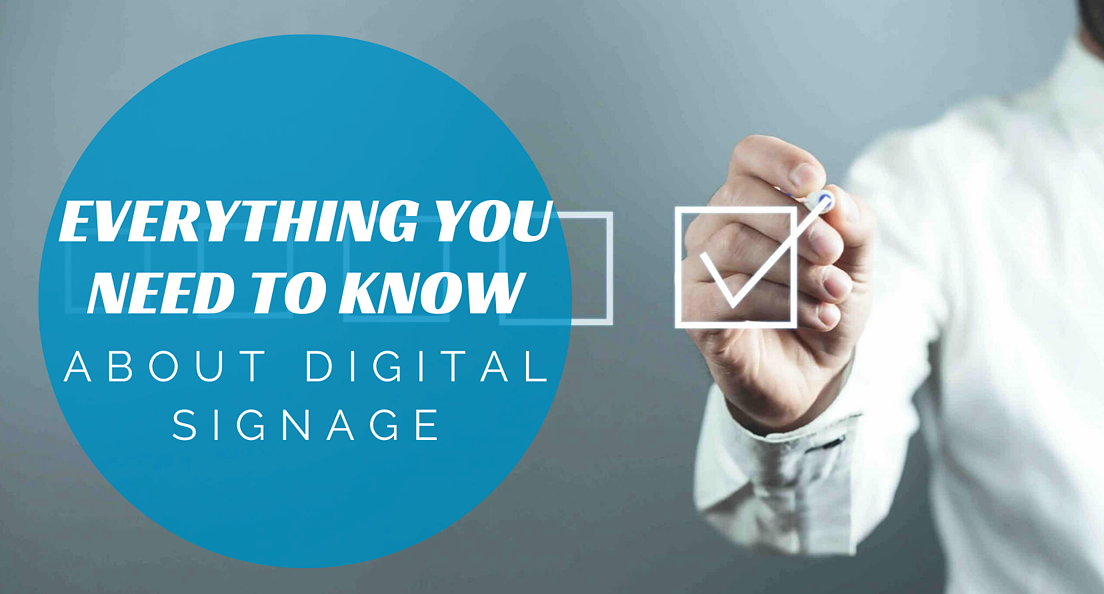 Developing your digital signage checklist
Set your goals for or a powerful digital signage content strategy, you'll first need to establish your goals. Target your audience to get a clear understanding of the needs of your audience. Start building your digital signage content strategy. The content length, the timing of messaging, and more.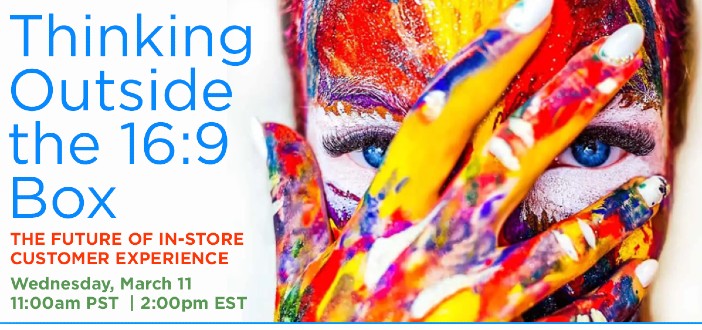 Thinking outside the 16:9 box: The future of in-store customer experience
As a new decade begins, we've seen not only significant advancements in both software and hardware technology within the digital signage industry, but also heightened demand from consumers for an in-store experience that may fall outside of retailers' traditional approach.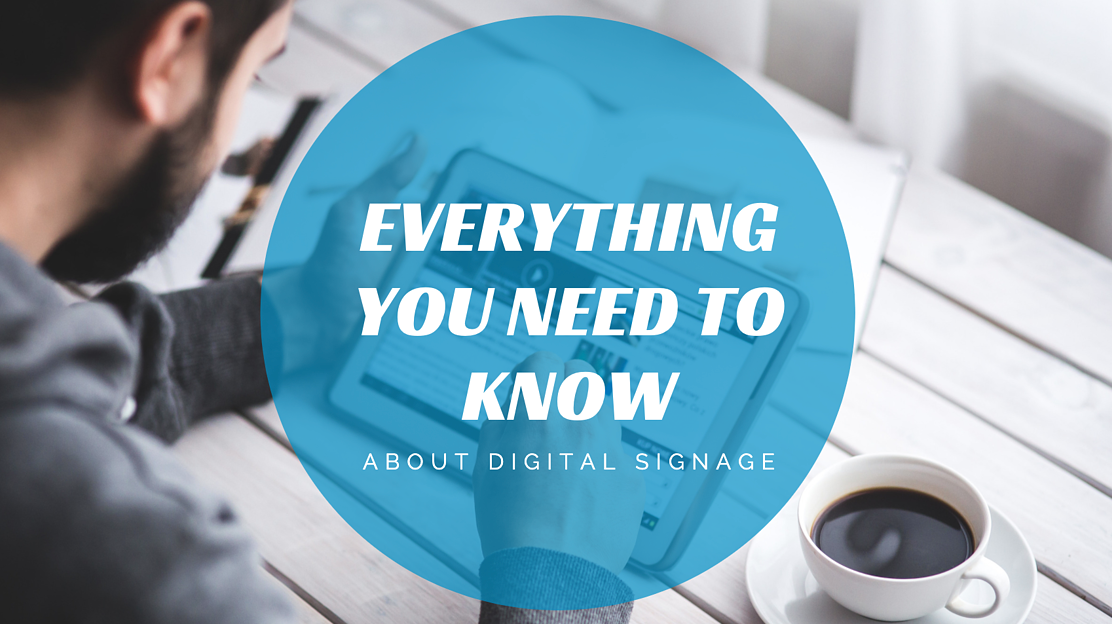 What can digital signage do for me?
Do you have any questions about digital signage? Need some help as you start building your network? You don't need to be our customer. We're here to help you to maximize the benefit of your digital signage network. Wovenmedia here to answer all your digital signage questions and help you harvest the awesome power of digital signage and private video networks.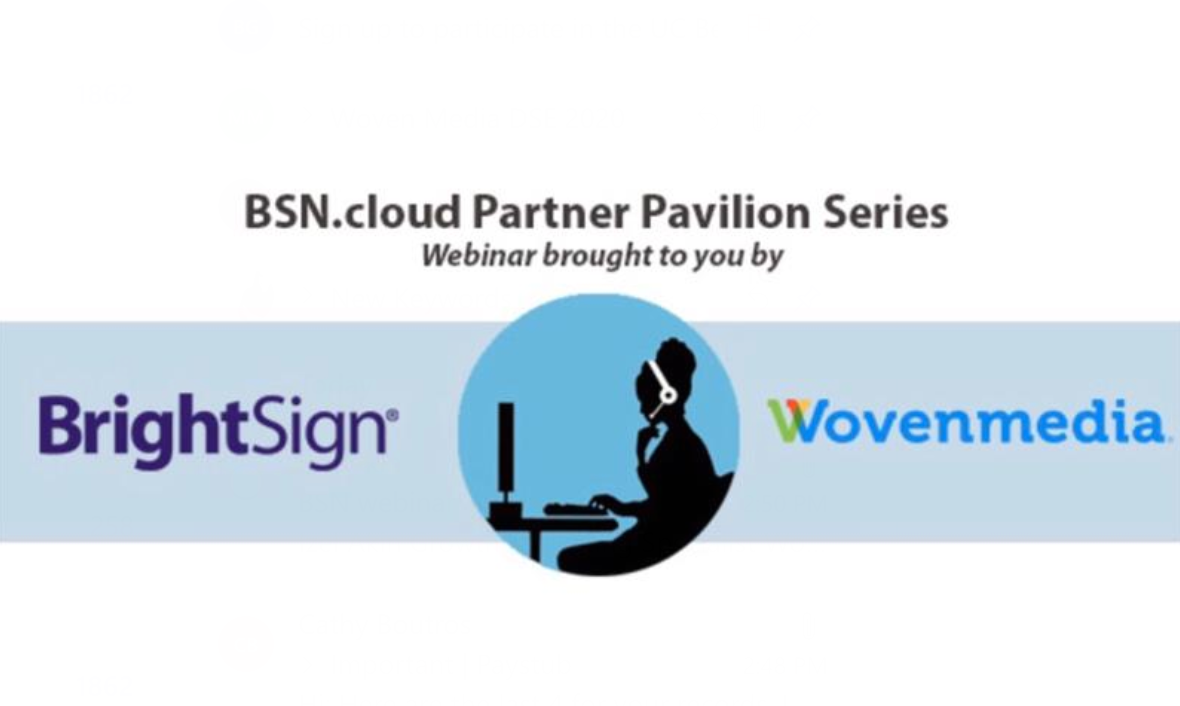 What can digital signage do for me?
Another virtual BSN.cloud Partner Pavilion webinar with our BSN.cloud-integrated solutions partner!  Enjoy an information-packed 20-minute presentation and demonstration of how you can use BSN.cloud + Wovenmedia for maximum success!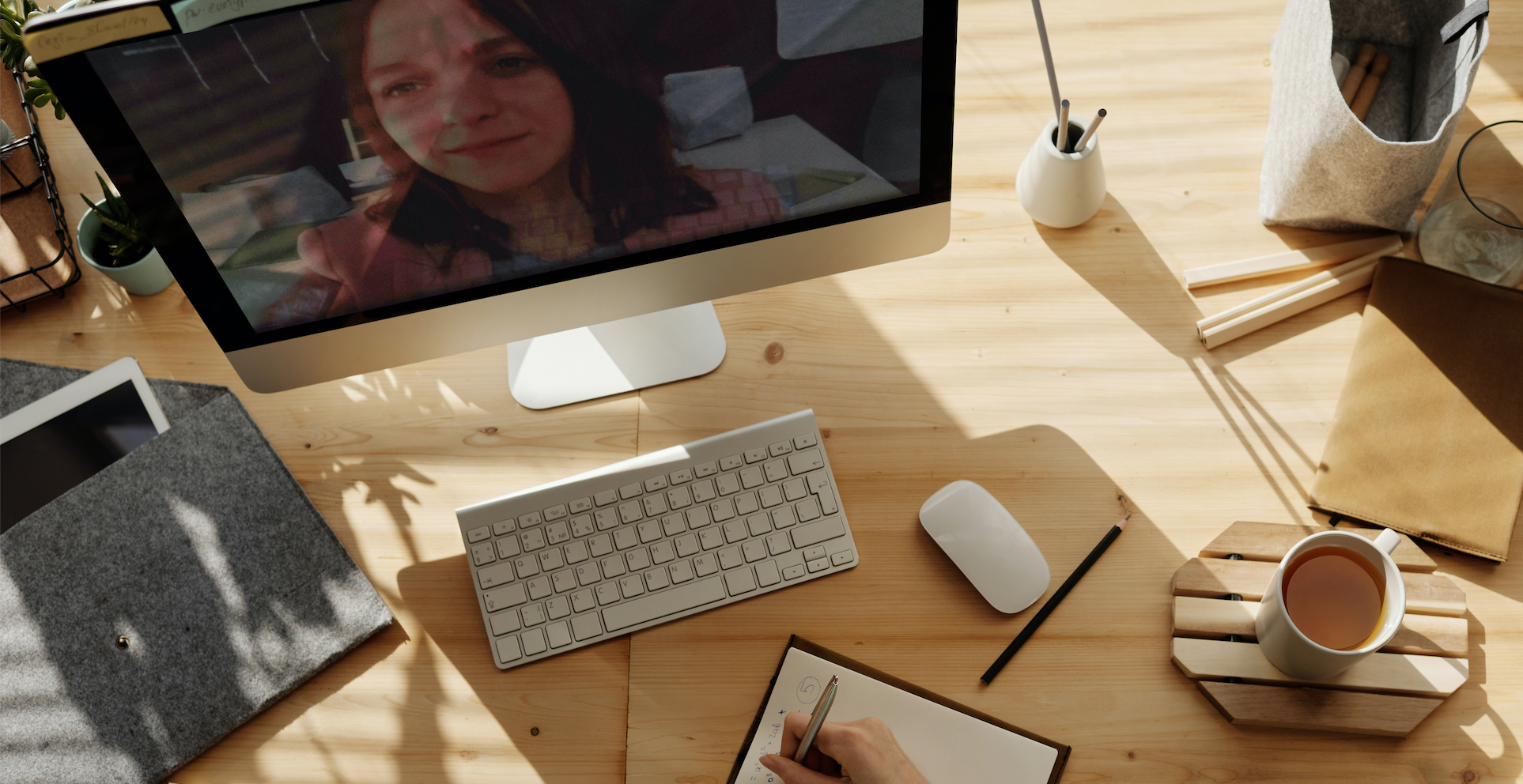 Powering video-centric signage that increases audience engagement & conversion
Wovenmedia and BrightSign together bring you a highly versatile and full-featured solution for place-based video networks. This winning solution combines the unbeatable performance of BrightSign media players with Wovenmedia's powerful suite of content management tools and extensive library of premium, rights-cleared video content.