Using Digital Signage in Employee Communications: Engage and inform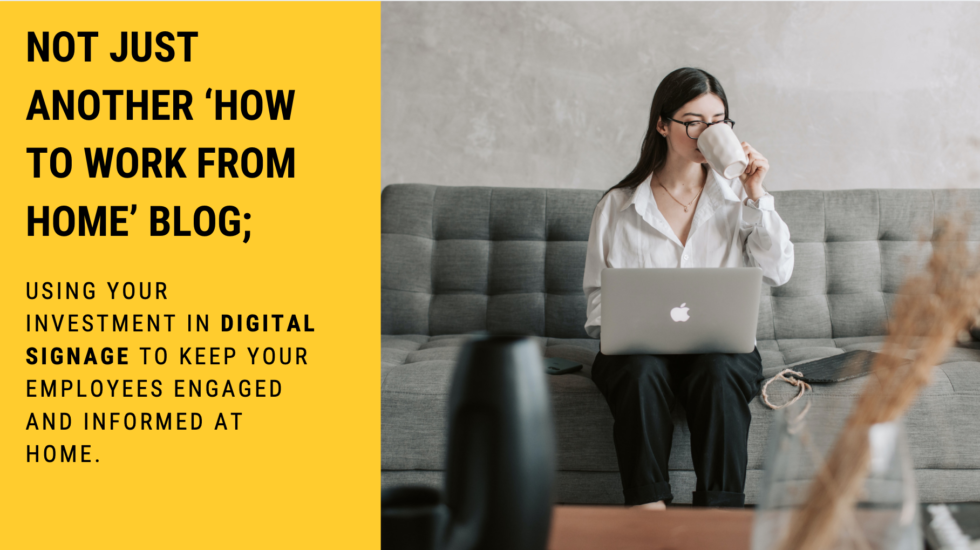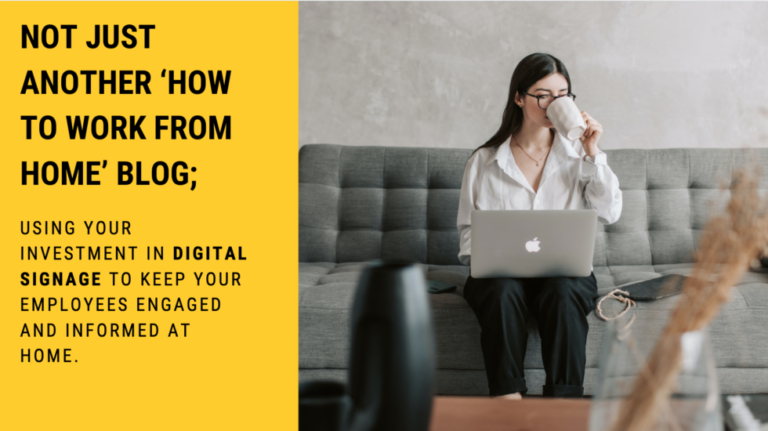 For many of us this is week 7 of mandatory home officing.  We've learned a ton!  We can now Zoom with the best of them, have carved out a work environment in our homes (even if it is a desk in the garage like me), homeschooled, hoarded, despaired over TP and hopefully developed a cadence that is making this time manageable. In our previous blog Working From Home: Normal and Connected Amidst Chaos we had some fun with the challenges of finding a new normal in our current chaos.  Now as it becomes clear that our situation is not going to suddenly change, companies must grapple with increasing remote employee engagement through regular communication and training.  With over 25 million fellow Americans now relying on unemployment, our employees are not only dealing with isolation, but uncertainty.  It is critical for employers to increase their internal messaging and transparency to combat miscommunications and fear.  Digital Signage is largely used to deliver messaging via large commercial displays to customers; however, with the right CMS platform, it can be used for so much more.
Some of our friends in the digital signage industry are beginning to talk about how to re-engineer their platforms to allow for content to be pushed to any device via a URL.  I'm going to make this next statement in bold because it is important – Wovenmedia's CMS, WovenManager, was engineered to elegantly deliver to screens AND any other device that can access the internet from day 1 (which was 10 years ago, just in case you were wondering).  Our vision in 2010 was that digital signage could be so much more – from traditional displays to your own online private streaming network.  Large enterprises have used WovenManager to facilitate training to employees scattered across the globe.  I guess what I'm trying to say is that it is awesome that our competitors are using this time to evolve their software, but there is no need for you to deploy newly developed technology in an environment that has no room for bugs and growing pains that are normal with new software developments.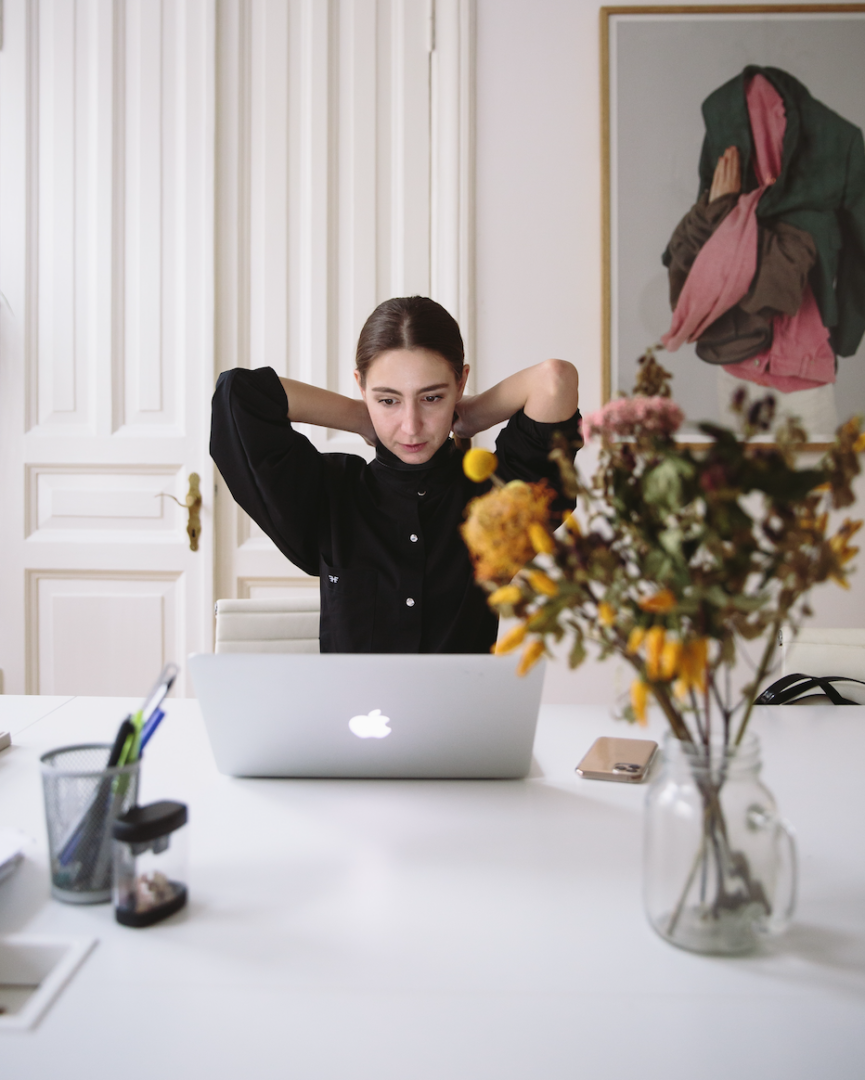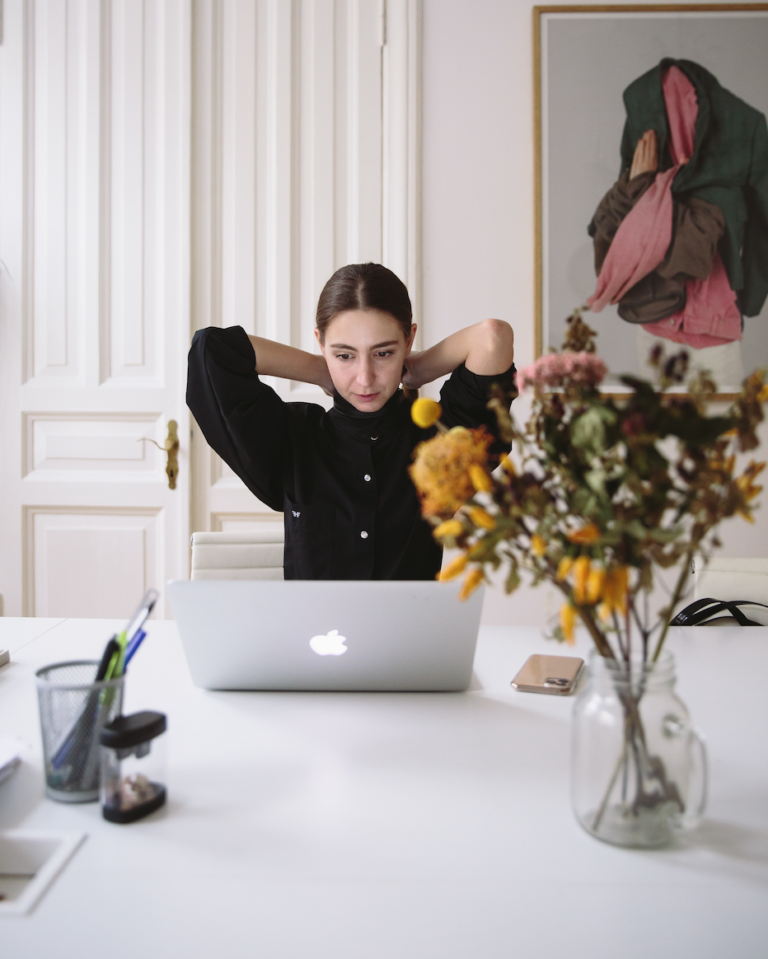 6 Steps to Create A Successful Training and Development Program
WovenManager has always empowered users to manage their own Playlists and Channels with super-advanced features to make managing a complex network at scale simple.  But did you know that the system has also always given those users the capability to generate a unique URL for every playlist and channel? That's a rhetorical question – I'm pretty sure you didn't know that large enterprises can use WovenManager to deploy a company Channel to easily manage training and communication networks allowing leadership to communicate directly and regularly with their staff without any variations in messaging.  Sure, emails and banners could do the same, but remember, video is processed by humans so much more effectively than words and words will never be as effective in delivering not just the message, but the intent, the tone, the comradery – the very emotions that will be critical to maintaining drive and encouragement during tough times.
The process is super simple.
Create your messaging and record it. Or make slides or images or whatever. Videos are best.
Upload into the WovenManager platform.
Do Not Worry about the format – WovenManager will transcode it and make sure that it plays optimally every time.
Create your Playlist and assign it to your Company Channel.
Copy or Embed the auto-generated URL into your intranet or training home page.
That's it. Breath. Repeat.  The previously generated static URL will update every time you update the playlist or channel.  Your message gets out without variation, includes fun or encouraging video, and you need never update the URL.
We'd love to help out at this time. Currently we are offering free COVID-19 video content. We know changing a CMS can be daunting; we are here to help!
Written by Janette Wood