Content strategy: How to use video for marketing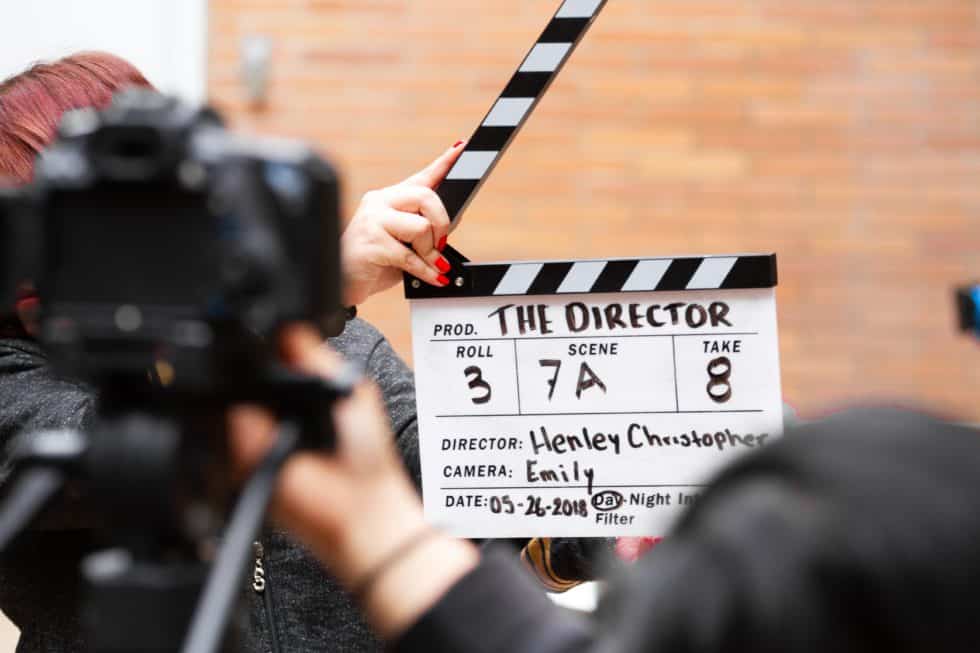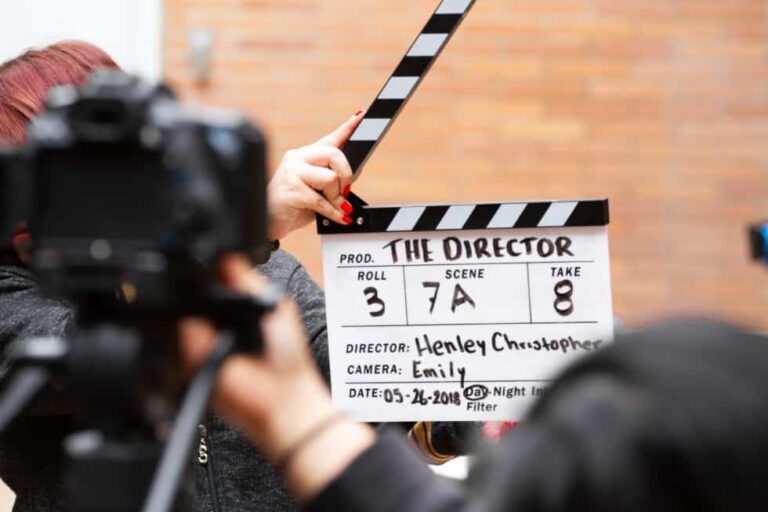 Content strategy starts with picking the right type
Content strategy is the ongoing process of transforming business objectives and goals into a plan. It's clear that video is a powerful marketing tool. Here are a few powerful reasons you should use video marketing right now. Video is everywhere. On landing pages, social media, mobile phones, doctor's offices, and big-box stores to name a few. But it might be overwhelming. How to use video for marketing? Where you should start? What type of video do you use and when to use it? There are many types of videos you could produce from explainer videos to company overviews. Let's go over the various types of videos and what marketing and business goals they each serve before you start building your content strategy. 
Product Demo
Launch Video
Case Studies Videos
Testimonials
User Generated Video Campaigns
Promo Video
Explainer Video
Company Overview Video/ Brand Video
Even Video
Webinars
Video is a key component to today's marketing campaigns. According to Hubspot adding video to landing page can increase conversions by 80%. Affects buyer's behavior  and convert a lead into a customer. But what sort of video should you create? What should it say? There are so many types of videos used for marketing, it can be hard to decide what to do when. The best thing to do is to first figure out what your marketing objective is for the video. For example brand awareness, lead generation, conversion, customer retention. You will also want to consider the context the video will appear in: on your website landing page, email campaign, social media feed. This will influence the type of video (corporate, explainer, product demo, how-to, testimonial, etc.) you will produce and the tone.
Eight of the Best Types of Video to Supercharge Your Next Marketing Campaign
Video is a key component to today's marketing campaigns. You find videos everywhere. On landing pages, social media sites, mobile phones, doctor's offices, and big-box stores to name a few. According to Hubspot, adding video to a landing page can increase conversions by 80%. Videos have the power to affect buyers' behavior and can convert a lead into a customer.
It's clear video is a powerful marketing tool. But what sort of video should you create? What should it say? There are so many types of videos used for marketing; it can be hard to decide what to do when. The best thing to do is to first figure out what your marketing objective is for the video. For example brand awareness, lead generation, conversion, or customer retention. Below are some of the best types of videos to use in the various phases of your marketing campaign.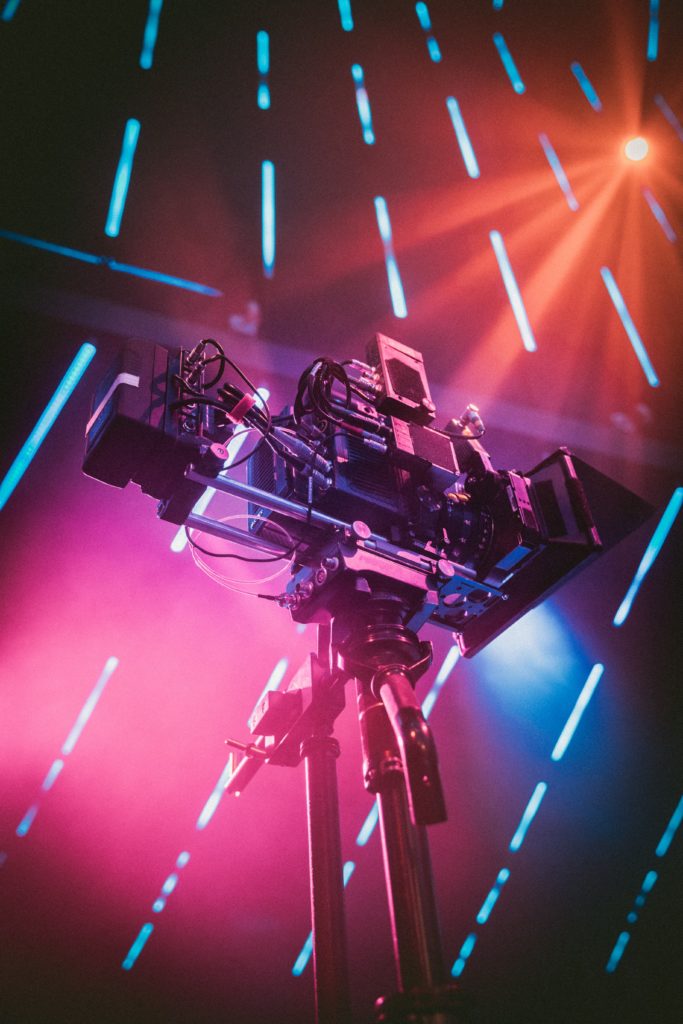 Awareness Phase: Get Your Company On The Radar
This is your moment to introduce yourself to potential leads. First impressions are key with these types of videos. You want to draw as many people in with these videos as possible. They tend to be high-level, shorter videos around 30 seconds to a minute long.
Explainer Video
We've all seen these videos. Typically they are animated and feature a character with a problem, "This is Bob, Bob has a problem." The animated style suites products that are hard to explain with live-action video and real people on camera. However, these videos are not always animated. These are great introductory videos to explain your product and how it works at a high-level. Keep in mind that you need to show your potential client what's in it for them. Think like your potential client, what problems do they have that you are solving. Make sure to include this in your explainer video.
Dropbox's explainer video is a perfect example. It takes a slightly more complicated technical concept and illustrates how it works through animated video.
And for an example of a live-action explainer video, the Dollar Shave Club is a classic.
https://www.youtube.com/watch?time_continue=10&v=ZUG9qYTJMsI&feature=emb_logo
Branded Content Video
These videos don't fixate on selling something. They are establishing you as an expert and thought leader on a subject. This is sometimes also labeled a Content Marketing Video. The purpose of these types of video is to address specific problems of your target market and provide valuable information that is relevant to your brand. For example, if you are a health clinic, you could create a series of health tip videos.
A great example of a branded content video is Always' "Like A Girl" campaign. They took a social issue of gender norms and stereotypes and created a captivating video that has garnered over 130 million views.  They certainly struck a nerve and were establishing their brand ethos without every mentioning their brand.
Brand Video/ Company Overview video
These videos build awareness around the history and ethos of your company. This is also where you layout your unique value proposition. It's an opportunity to show off what makes your company tick and what you provide to your clients and customers. At the core of these videos is an emotional truth about why your company exists and what differentiates it from the rest.  These videos should be short, around 60-90 seconds and should get to the heart of your business.
This video for Anchor Steam's Craft Brewery is a great example. It shows the history, gives a behind-the-scenes view and communicates the feeling of the company through its visual style.
Engagement –  Educating the Target Market to Drive Conversions
Videos addressing this phase of the marketing process are more detailed. They go into specifics about your service or product. They outline the benefits and solutions you offer to your target market's unique challenges.
Product Demo
These videos are similar to an explainer video but they go into more depth around how something actually works. At this stage in the marketing process, you have captured the lead and now they are considering your product in more detail. These videos focus on the key benefits and attributes of a product or service.
This video we produced for Cisco's Security team demonstrates a specific cyber security product that they offer their customers. We used a 3D animated style to explain the technology behind their product. Animation is useful when explaining complex and unfamiliar concepts.
Cisco Threat Analyzer for Office 365 Product Video
Launch Video
Launch videos are a very specific type of promotional video. These videos tend to be short, around 30 seconds. They present the product/service in a unique and captivating way to capture the tone of the brand. This is a particularly popular genre in the tech sector. Their main purpose is to introduce a new product or service.
Apple is a master of the launch video. They really pull out all the stops with their productions.  They set a tone for the product with music, graphics and cinematography.
Illustrating A Solution And Closing The Deal
These types of videos represent the middle of the funnel marketing video. Your potential client is already aware of who you are and what you do, and now they see how you solve a specific problem, one that they themselves may also have.
Case Studies/ Customer Success Story
Case Studies are great for conversions. This is when you can prove to a lead that you can deliver the outcome they are looking for. It is a direct example of how you assisted another client and the success they had after using your product or service.  It will highlight the challenges facing a client and how you met those challenges to deliver an outcome that brought business or individual success. Case studies are ideal for the business-to-business sector. You will want to find a customer that has a particularly successful and inspirational story to make the video more engaging.
Google has an excellent example of a series of case study videos. Each of these videos describes how a Google product is enhancing the life of each user.
Testimonials
There's nothing better than word of mouth advertising when it comes to converting new leads. Testimonial videos are similar to a case study in their content, but often better suited to the B2C sector. Testimonials come straight from clients and customers. They do an excellent job at building trust and credibility. Positive reviews make potential customers more likely to use your service. These videos are made up of the voices of satisfied users of your service or product. Ideal places to grab testimonials are in-store or at a trade/sales conference.
This video for Okta is a very well produced testimonial video by another big name brand using Okta's identity services, Adobe.
Customer Retention: Give them what they need
One your leads have become faithful clients, how do you retain these customers? You want to keep them engaged and coming back for more. This is your opportunity to dive-in even deeper into specific topics that your valued customers are interested in. These videos can be a bit longer and don't need to be flashy or sales-oriented. They are more about solidifying your place as a thought leader in your space and keeping people coming back to you and your company.
Webinars
This type of video allows you to go deeper into explaining elements of your product or service. Viewers are expecting detail from these types of videos. These videos often are answering specific questions. Content may include a Q & A session, a guest interview with another expert in your sector, or simply answering frequently asked questions that you get from clients. Webinars can be live with a virtual audience that may even be able to interact live or they can be pre-recorded. Webinars are often done in a series and should have a consistent style to them. The live chat bot service Intercom has an excellent series of webinars that they produce on a regular basis.
Video is an excellent marketing tool for generating new leads and landing new clients. Now you can start implementing a video strategy as part of your overall marketing plan. Take a look at your overall marketing strategy and start to think about how video can compliment your other marketing efforts. Do you need to focus on brand awareness or are you focusing on converting leads into customers? Video can have a substantial impact on your marketing success
Written by Kate Martin
Kate Martin is the Executive Producer at Neumatic Digital where she produces marketing videos and interactive experiences for innovative companies in the technology sector.