Best Practices for Implementing Digital Signage in Universities
1. Keeping everyone on the same page
Often, staff and students receive many emails per day. Whether about events and classes, new guidelines on campus, or general notices. These can be hard to keep up with along with classes and school work. Instead, compile what everyone needs to know in one place and put it in a location that's easy to read. That way, all staff members, students, and visitors are on the same page. Some of the main benefits of using digital signage are how easy you can update it, and how engaging the content is.
If you want to spread the word, skip the emails and use digital signage instead.
2. Ease of resource distribution for professors and teachers
The COVID-19 pandemic showed universities how remote learning is not just possible but at times, preferable. Yet, it's crucial to have the correct software in place. Lecturers and professors can use Content Management Systems (CMS) to distribute pre-recorded class sessions to stream anytime. They can also create personal channels for students to watch anywhere, anytime. Opening up opportunities to learn for many students who otherwise might have been unable to make it to class.
3. Personalize based on location with digital signage screens
Digital signage can be customized based on locations. For example, having digital menu boards in your cafeteria or displaying information on maps, corridors, and dorms. It can also be an educational tool within classrooms. Digital signage is easily adjusted and managed, meaning there is no fuss or time wasted.

There are many ways you can use digital signage. You can read our post, 5 reasons to start using digital signage displays today to learn more.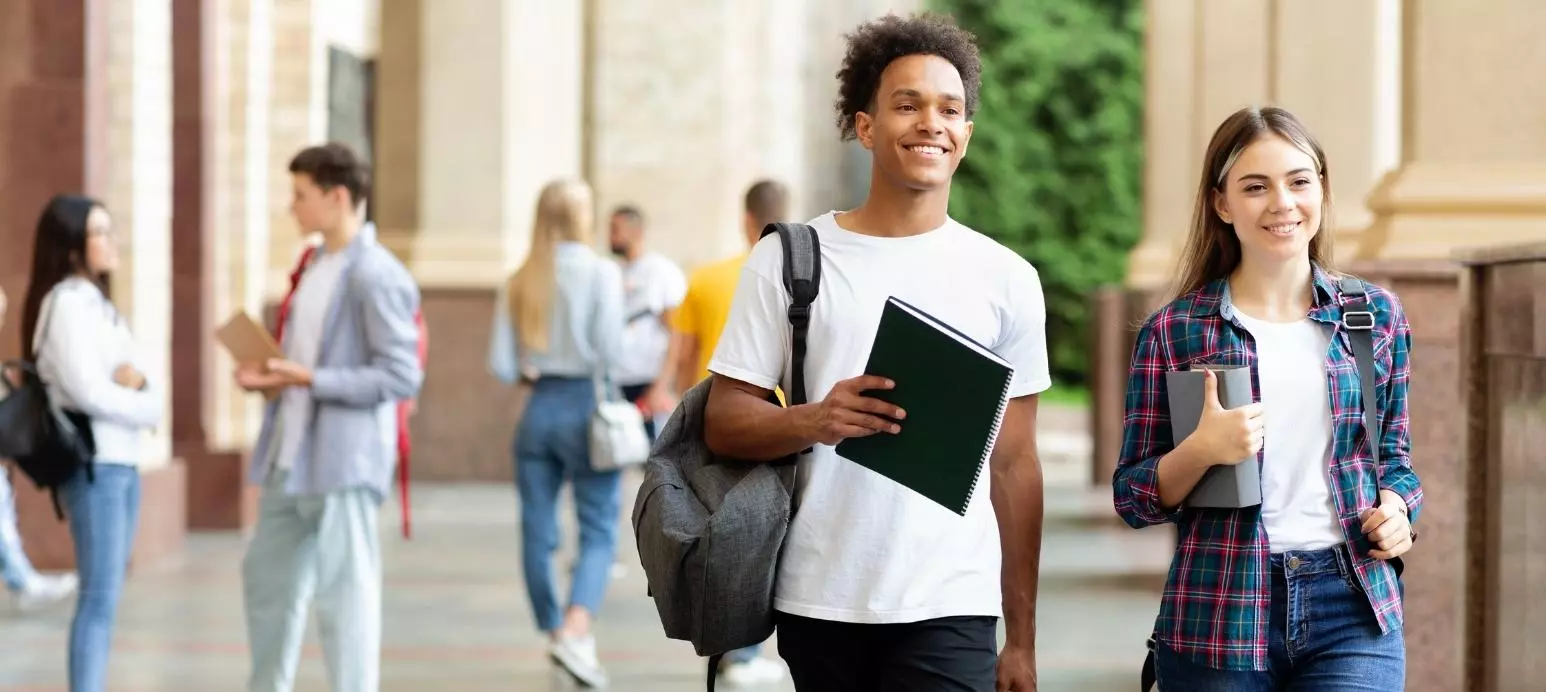 4. Display important news and information
Having thousands of students across large campuses makes sharing targeted information a crucial feature. Especially if it can be done easily and quickly.
Share the right information in different locations
You can choose what information to display on your digital signage based on location. For example, share curriculum information outside of classrooms, while sharing extra-curricular activities outside dorm rooms. This way, the information is always relevant. Having a digital signage network makes it possible to share information across multiple screens with the click of a button.
Updates on the latest school events
Keep staff and students updated on the latest events. Add QR codes to your digital signage content and take staff and students to your online information page, or to anything else you can think of!
Maps and directions
Those first few weeks on campus can be daunting for new students. You can help them out by using your digital signage for maps and directions. Keep your students on time and in the right place. Having the right information on your screens can help you reach staff, students, and visitors. All without the hassle of assembling an army of leaflet distributors to hand out information. As well as minimizing printing costs and your carbon footprint.

5. Promote school spirit and branding
Promote school spirit with digital signage! Share clips from sports events and competitions or advertise your upcoming events using the school branding. Create a sense of belonging within the school by using constant branding throughout your digital signage.