The Power of Original Video Content for Digital Signage Screens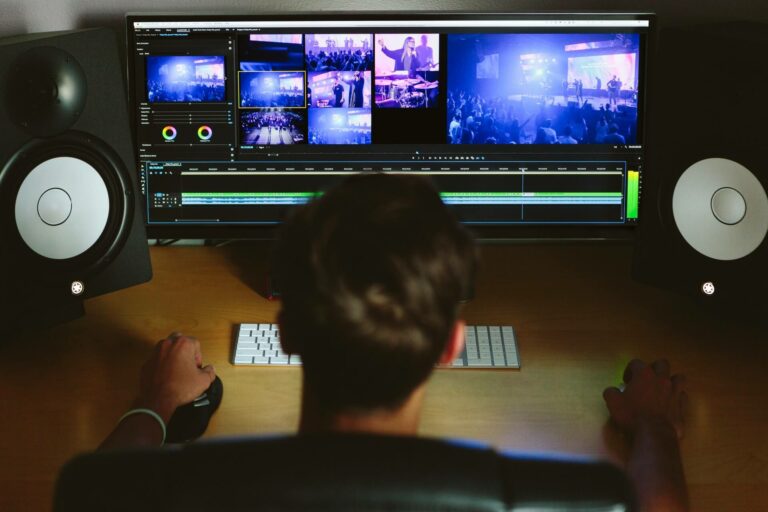 Today, in every type of space where consumers shop or wait to see someone for some service, digital signage is present. Primarily, digital signage is meant to help businesses expand their brand presence and/or drive sales, and improve a customer's experience overall. So screens of all shapes and sizes are effective tools to use when combining specific product and business messaging, alongside engagement content to achieve those goals.
How and what types of content you use varies based on screen location, the intent of that screen, dwell time, and traffic patterns for the area where your screen is placed. At Wovenmedia, we've noticed that original video content creative is becoming a more effective tool to help businesses drive customer satisfaction. Ideally, this will help in leveraging an increase in engagement and return visits which lead to increased revenue.
Because content needs to grab a viewer's attention quickly, bold short-form videos that are seasonal, fun, original, and direct are often winners. With clever, entertaining concepts you can draw in viewers fast with visuals that keep eyes engaged even through multiple pieces of subsequent content in a playlist. Content that is supported with on-screen text using clean fonts laid out and designed to be easily scanned with bright, high-contrasting color schemes really do the job of capturing someone's focus.
Wovenmedia's content library currently houses a number of original video content series designed to do all of the above. Our take is that TV programming, Sports, and Entertainment content is always great. But spicing up a channel or a playlist with fun seasonal short-form content is a sure-fire way to blend the best of all content worlds and speak to all kinds of demographic audiences wherever there are screens.
Check out some of our offerings and decide for yourself if adding in some original creative content makes sense for your network today.
Written by Joellen Jacobs