3 Reasons Why Content Partnerships are so Important to Drive Customer Engagement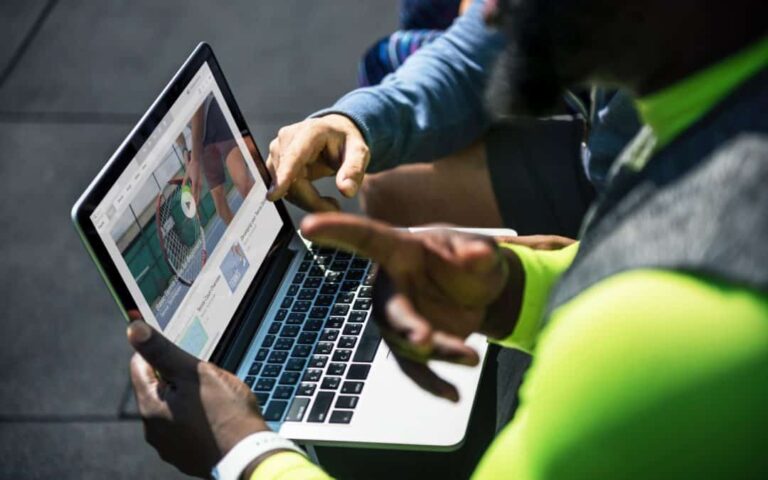 The media and broadcast industry is a multi-varied, complex organization. Simply put, it's made up of companies both large and small encompassing television, cable, film, music, sports, news, and more.  This industry aims to drive customer engagement through entertaining and informative "messaging" in a variety of ways. So how does a digital out-of-home company achieve customer engagement, as economically as possible, with the help of content partnerships?
Often from a marketing standpoint, organizations within the media industry utilize print and advertising mediums to drive customer engagement. It's a proven strategy, but it often comes with a cost – a bottom line associated with allocating money to "buy time" somewhere in order to have that message get out to the audience.
This can be done in a myriad of ways including, but not limited to, in a magazine via a print ad, on television as a promo, before films in a theater, online, or at point-of-sale places.
However, there can be a different, alternative way to achieving this critical viewership, that often gets overlooked. It's one that can be very effective, and economical.  Consider the idea of the content partnership – a mutually beneficial give and take exchange.
Why should the media industry be utilizing more Content Partnerships? 
1. Content partnerships within the digital out-of-home industry supply valuable reach and insight into consumer engagement
When I talk with media companies within the broadcast industry, I often cite the many benefits of why working with a digital out-of-home company like Wovenmedia, works.
First, we bundle up a key number of consumers in various demographics within very captive, closed-circuit TV networks. These audiences provide valuable consumer profiles that these broadcasters are trying to reach.  Because they're captive audiences while they shop, wait to see the doctor, or eat, they absorb the messaging right at the point of interest.
It's a promotional and marketing opportunity to message to audiences that are key to their campaigns.  The measurable return on engagement is often as high as you would receive if a broadcaster had bought time for a video run on TV or a print campaign somewhere.
Wovenmedia's digital out-of-home networks can deliver over 80 million monthly impressions across our network distribution throughout the US and Canada. These audiences provide valuable consumer profiles that these broadcasters are trying to reach.  
2. Content partnerships with digital out-of-home networks allow customization and strategic targeting
Digital out-of-home TV networks like those Wovenmedia partners with, can provide the strategic target zone – meaning if you have kids' content you can push that media to captive audiences that run in front of these demographics, each day.
Or if you have a second campaign that speaks specifically to Teens, Seniors, or Bi-lingual audiences, then you can vary the media you submit in order to run different media in different networks.
In this way, you can spread and stagger your video assets and messaging around to a variety of eyeballs for maximum coverage. The main point here is that these types of content partnerships can often hit multiple endpoints in customized ways with assets that can be targeted, thereby increasing the engagement return all at the same time.
 3. Content partnership can provide critical data returns
One of the most important things a broadcaster wants to see with an established content partnership is ROI – they need measurable data and reporting to know where their media is being seen and by whom.
Content partnerships with Digital out-of-home TV networks like those at Wovenmedia, provide access to a critical data profile that shows performance but also engagement.
Our reporting is just another example of the ways we can help support and drive a successful marketing effort.
Being able to show where the content airs and who is viewing it means there is an opportunity for the content partnership to continue to be flexible and adapt to changing viewing trends and network programming needs. Without reporting, a content partnership cannot be truly effective.
When all is said and done, an effective content partnership can truly be a valuable tool to a broadcast company. Wovenmedia currently partners with approximately 150 media companies within the broadcast industry.
In a world where everywhere we go, on every screen we see, there is a media message and brand of some kind vying for customer engagement, know that the old adage "content is king" rings true! We can help you get the word out in front of the right audiences with a measurable return.
Come check us out – we'd love to partner up.
Written by Joellen Jacobs