It's time for the Olympics… again. The 2022 Winter Olympics are coming to your digital signage screens!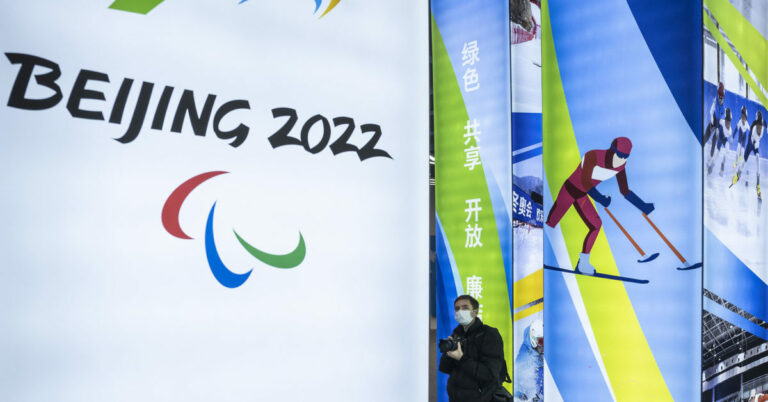 Beijing is gearing up to host the XXIV 2022 Olympic Winter Games. Starting Feb 4 to 20th, China will welcome the next round of Olympic athletes across 3 different time zones in a multi-sport event. The Olympics come with the usual excitement and anticipation of gold and glory. As well as a multitude of issues and concerns.
It's hard to write about these upcoming games without noting the Covid-19 pandemic that continues to surge globally. With an additional diplomatic boycott by the current U.S. administration, these games have no choice but to be different than in years past. Regardless of the growing list of problems, athletes continue to look forward to heading to Beijing and competing. These games symbolize the culmination of many years of hard work, sweat, and tears. To be able to qualify and actually compete for their home country, is a top-performing athlete's dream. Even under such adverse global concerns and conditions.
WovenContent brings Winter Olympic highlights
Families and folks back at home will be looking forward to watching it all when the games begin. As a result, screens of all sizes across our nation, inside and outside the home, streaming services, and online platforms, will cover every minute, moment, and medal. It will be hard to go anywhere in early February without being updated on how the United States stands in the gold, silver, and bronze award columns. Highlights will run non-stop after each win and loss. Certainly, Wovenmedia will be no different in our attempt to showcase it all. Media and engagement videos from our WovenContent library will be available for all your screens and DOOH needs.
An increased ramp up of pre-awareness media in the coming weeks, will begin soon bringing with it an increased spirit of anticipation. 
As viewers, we'll be happy to see it all again. We need a little bit of positive encouragement to kick off this new year 2022! We can sit and watch each heart-stopping, re-windable moment in solidarity.

Because if the games do anything, they unify us as a nation and remind us all that for a moment we're

truly

a global community

.
Whoever you're rooting for, or whichever country you are supporting, revel in your patriotic spirit. Let's give these brave athletes the support they are due. Tune in to watch some incredible Olympics history in the making! 
Written by Joellen Jacobs