10 Innovative Ways You Can Use Digital Signage At Your Gym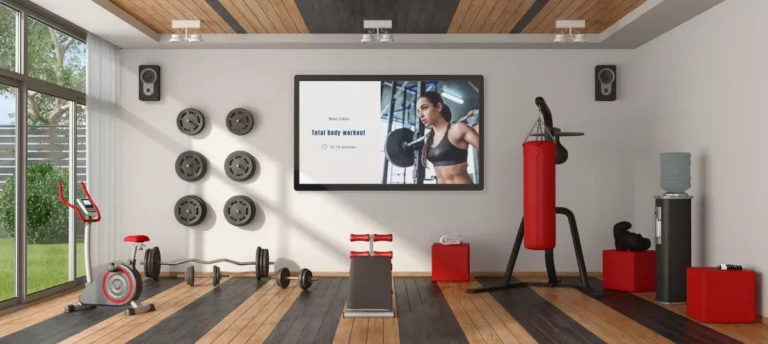 1. Display class schedules
Use digital signage to display class schedules, as well as any other information. Last-minute schedule change? Your gym TV screens can be easily updated. Everyone can be aware of the new class location or time in minutes.
2. Use digital signage in all your locations
3. Promote special offers or loyalty programs
Your wall space is valuable, why waste it? Gym digital signage is the perfect place to prompt special offers, deals, loyalty programs, and gym memberships in a fun, eye-catching way.
4. Educate your gym members with digital signage
Use digital signage at your gym to display instructional videos such as how to use machines or how to warm up and cool down. This will help to keep your members safe within your gym.
5. Promote your social media
Sharing on social media is a massive part of many people's fitness journey. So be part of that conversation! Motivate your customers by creating a brand hashtag and displaying posts from Instagram on your screens.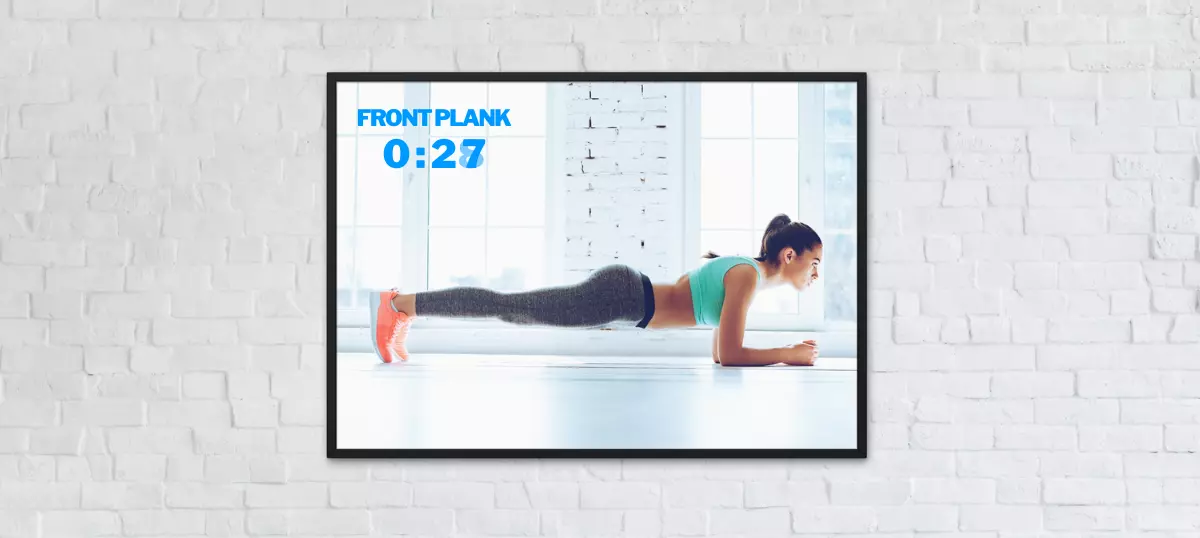 Introduce members to your trainers and staff members so your gym feels more like a community. Do your trainers offer personal training sessions? Are they experienced in a certain sport? Promoting that information on your gym TV screens with digital signs is the perfect place to show off the best of your staff members.
7. Entertain your gym members with engaging video content
Sometimes those last ten minutes on the treadmill can be a grind. Digital signage can help with that by displaying entertaining content on your screens. Create playlists with clips from E! News, the latest movie trailers, FOX sports, local news, the weather forecast, and more to make those last minutes fly by. You never know, with something entertaining on, they might manage 10 minutes more.
8. Share important notices right away
Because digital signage can be easily updated on a large scale, it allows you to keep customers up to date. This could be your opening times over the holidays, or even weather warnings for their drive home.
9. Increase profits promoting your products
Digital signage is the perfect way to promote the products you have in your cafeteria. Using digital menu boards on your TV allows you to edit items on a day-to-day basis. Start promoting your famous smoothies on hot days or the best-selling protein bars with the click of a button.
Work with paid vendors or other third parties and use your digital signage as advertising space, right where your customers can see it best. WovenManager offers proof-of-play reporting for your ads, meaning ad management is easy to implement and use.