How Banks Use Digital Signage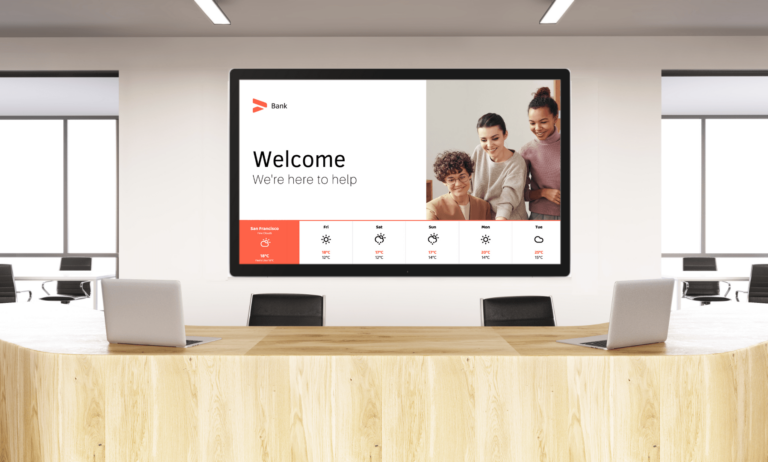 These days customers' expectations are high. They want the best and most seamless experience on offer. This means more than just employee-to-customer experience. From the moment they walk into your bank branch, they should feel like they're getting the best quality they can have.
As a result, digital signage is the modern solution to the modern problem. More than ever, banks use digital signage to educate and entertain visitors in their physical branches. Most importantly, this leaves customers feeling better about their money, reduces their stress and anxiety, and improves customer experience.
Additionally, digital signage is easy to install and even easier to use. Allowing one person to control many screens, makes it the perfect solution for enterprises. Another benefit of using digital signage is that it helps save time and money on printing promotions and posters. Banks are sure to have consistent branding and relevant promotions throughout their branches.
Today we round up 4 ways digital signage for financial institutions can be used within branches to meet ever-growing customer expectations and boost loyalty.

1. Digital signage for financial education
Feeling informed about money is one of the crucial factors for customers. People are used to receiving information from a screen. As a result, more and more people are looking to video content as their main source of information. 
With banking digital signage, branches can offer a personalized experience for their customers. Particularly, by displaying bite-sized videos on different topics, like savings, taxes, investment advice, and much more. Your customers feel empowered and knowledgeable about money, building more trust and loyalty with your bank.
2. Reduce perceived wait times with digital signage in your bank branches
Within any service, wait times can be an issue, but this is where digital signage comes in.
One of the benefits of using digital signage in your bank branches is that you can personalize and entertain your customers. Especially since there is a whole host of digital content available to you.
You can have your branded content and mix it up with news, sports, or music entertainment. This will keep your customers engaged, reducing their perceived waiting time. 
WovenContent video library has content from the world's premium providers. With easy-to-find categories such as business or money and finance, keeping your customers up-to-date and in the know is easier than ever.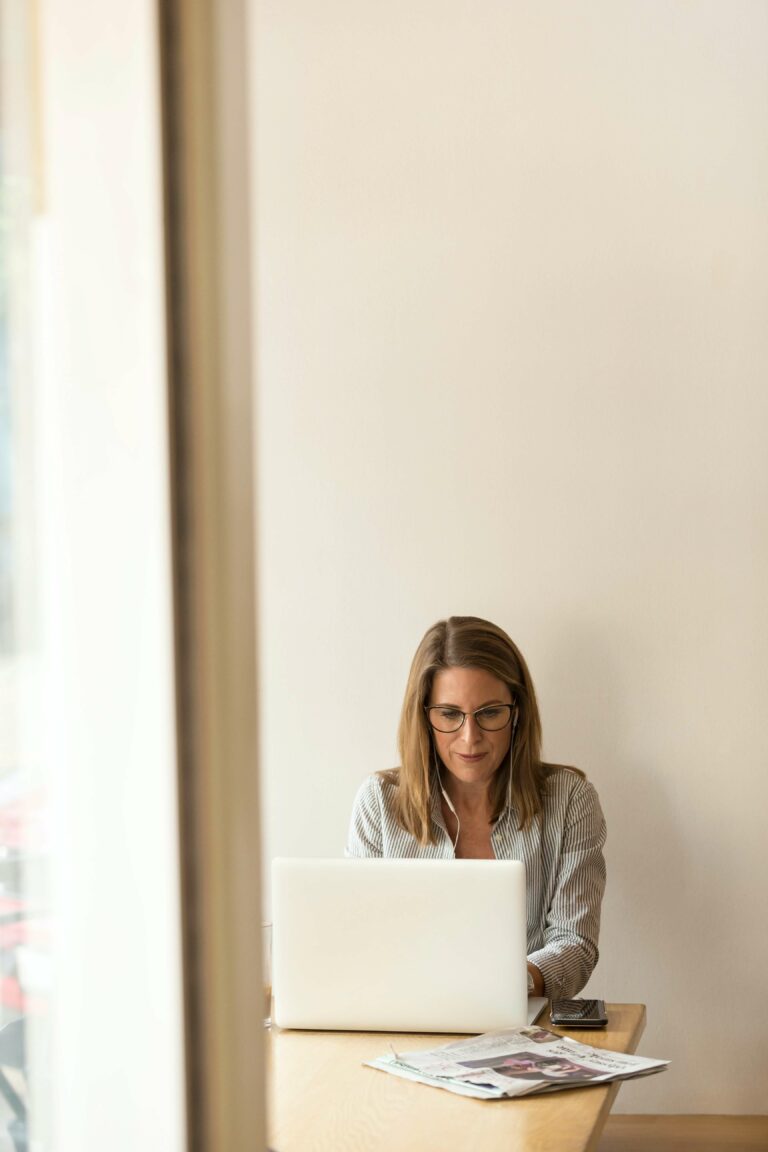 3. Improve lobby experience
For many users, their banking experience has moved online. For this reason, digital signage for financial institutions bridges the gap between online and in-store banking, keeping a consistent experience.
Competitive differentiation within the banking industry can be hard. Yet, having consistent branding, along with a modern look and feel, within your brand and online experience can make a world of difference. Bank branches can use digital signage to advertise and promote in key locations, for example, with a video wall in the lobby. By all means, this type of digital signage solution will catch your audience's attention from the moment they walk in.
The content displayed can be easily updated and customized by location. This means that relevant information is offered to your customers, wherever they are.
4. The latest information displayed on your screens
Without doubt within any business, communication is key. Not only between staff and customers but between managers and employees as well. Digital signage for banks allows updating information easily and quickly. This means, your latest policies, guidelines, health and safety measures, and brand mission for your entire branch will get out to the right people at the right time.
In conclusion, banks can enjoy digital signage for all this and much more. It improves customer experience and brings your branches into the modern age. If you would like to know more about Wovenmedia digital signage solutions, sign up for a free account or contact us for a free consultation with our experts.
Written by Alexandra Wyllie