Everything you need to know about the future of digital signage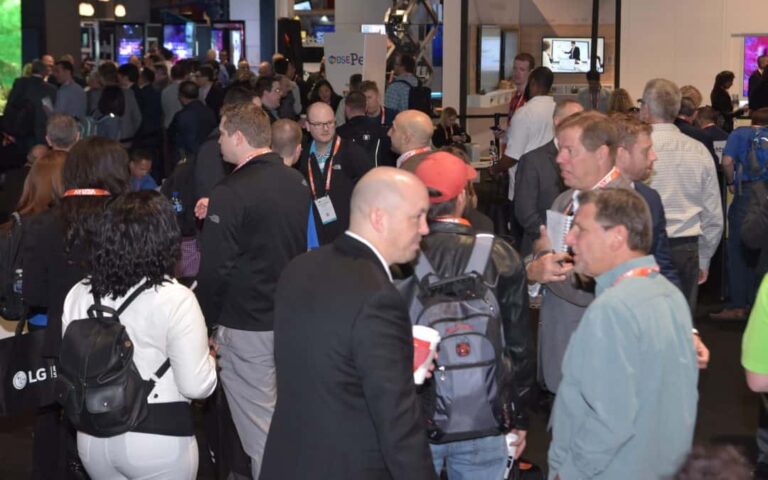 Technology and digital signage have changed not only the way people interact with each other, but also the way they engage with brands. People are demanding more technology in their daily lives and, for that reason, the digital signage market will be experiencing massive growth in the next five years.
Digital signage can be a puzzle that you might not know where to start so, Digital Signage Expo is an excellent place to understand all the benefits it can bring to your business.
Why Digital Signage 
A 7.3% CAGR growth, from USD 20.8 billion in 2019 to USD 29.6 billion by 2024, is expected for the digital signage market
Primary drivers for the exponential digital signage market's growth are the increasing adoption of digital screens for commercial use, the improvements in technology for display products – like 4K and 8K – and the infrastructural developments in emerging countries.  
By implementing digital signage displays, businesses can experience an actual improvement in customer experience, engagement, and conversion. Besides that, the use of digital signage displays allows companies to increase brand awareness, grab potential customers' attention, attract new business opportunities, improve operating efficiency and effectively promote new products and services.   
It is worth mentioning that the developments of software for digital signage applications are also benefiting the digital signage market's potential growth, once it simplifies the usage, makes the system more interactive leading to increasing customer retention for this market.
Retail has the largest market share
The retail segment has the largest share of the digital signage market and the status will probably remain for the next few years.
The high demand for digital displays from the retail segment comes from the increasing competition that keeps pushing them on perusing effective ways to engage with customers and catch their attention to boost sales and promote products and services.
Asia-Pacific is expected to experience the highest growth rate
The Asia-Pacific market will most likely experience the highest growth rate among all regions in the digital signage market. The increasing progresses in retail, public infrastructure, and transportation are the main drivers for the expected growth.  
Digital signage demand is expected to increase in Asia-Pacific especially due to retail sector growth from Asia-Pacific which is benefiting from the solid economic growth, rising consumerism, and rising standards of living.
Digital Signage Expo 2019
DSE is the industry's largest annual event that gathers most recent technologies of the digital out- field. It's the most complete event dedicated to digital signage solutions, that covers all the end user vertical markets, from retail to entertainment.
It is a complete experience that covers all pieces of the digital puzzle, from concept and design to content and analytics. It brings all of the buzzworthy technologies and solutions that are being built to transform the way businesses communicate, interact and engage with audience.
As a sales or marketing professional looking for options to boost sales, increase in-store foot traffic, and improve customer engagement and conversion, the expo will put at your fingertips the best vendors, service providers, and equipment for the digital world.
If you are looking forward to bringing your brand's customer experience to the next level, that's the place to be.
 DSE in numbers:
• 4,000+ users, systems integrators, distributors, installers, advertising and marketing professionals, and many more
• 200+ suppliers and service providers specialized in digital technology, content creation, and display solutions
• 70+ education sessions, workshops, and panel discussions
Wovenmedia is thrilled to be a part of this event. We will be sharing with our booth visitors how our video-based solutions will allow them to captivate their audience with the power of video.
No matter the size of your audience or your network, Wovenmedia makes it easy and efficient to run high-performance, superior-quality video digital signage.
Our team of 20+ years of industry experience would be happy to provide some insight during a 20 min FREE exclusive consultation. Book a booth tour now and we will see you in DSE 2019!